Lauf JAF Carbon Gravel Fork
SKU: TAH2LA1200
Sorry, this item is out of stock
The Lauf JAF is a super lightweight, aerodynamic carbon rigid fork with triple cage-mounts from the makers of ultralight suspension forks.

Triple cage mounts are compatible with most fork carriers, suggested cargo weight limit of 1kg per side
Fits 27.5" tires up to 2.1 and 700c tires up to 45mm
Compatible with 160 or 180mm rotors
Rider weight limit of 243 lbs (110kg)
Features
The Lauf JAF is packed with features - plus, you'll be slicing air like a cheese grader on semi-frozen butter. 
Triple Cage Mounts
The JAF has double triple cage mounts, giving you three attachment points on each leg. 
Lauf Thru-Axle

The JAF features Laufs thru-axle, which is lightweight and super strong. Like very very strong.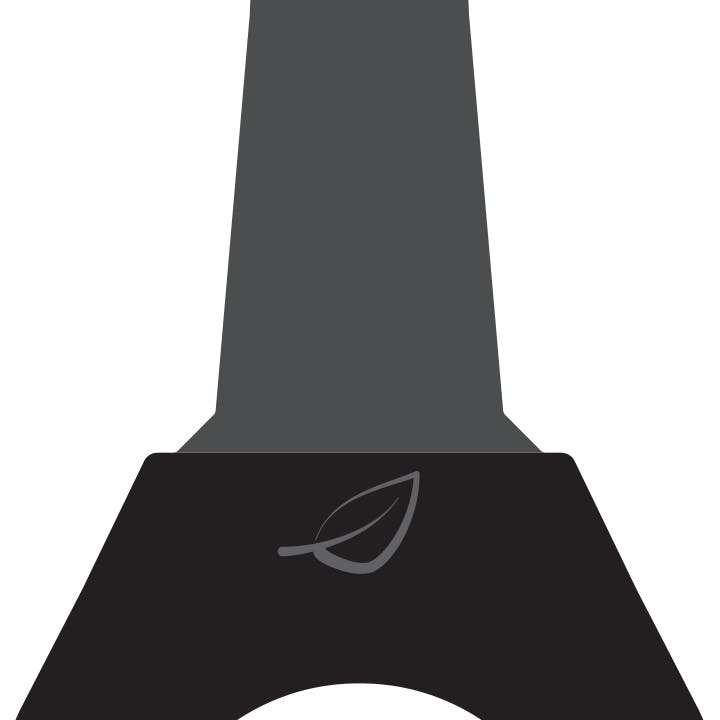 Integrated Crown Race
Lauf loves integrating things, so it just seemed natural to integrate the crown race. As if that isn't cool enough - the integrated crown race makes the structure stronger and more secure.
Two Legs (One) Crown
With the TLC design, Lauf went above and beyond in order to get out-of-this world lateral stiffness. The JAF utilizes two legs merging at the crown and connected thru the hub with the legendary Lauf thru-axle. 
Brake Hose Mounts
The JAF has two brake hose mounts which is essential so your brake cable doesn't get tangled in the spokes. 
Specs
Wheel: 700c / 27.5"

Max Tire Width: 45 mm (700c) / 2.1" (27.5")
Steerer: Tapered 1 1/8" - 1 1"2" (integrated crown race with an angle of 45°)
Brake Mount: Disc only (flat mount)
Min Rotor Size: 160 mm
Max Rotor Size: 180mm
Dropout: 12x100mm thru-axle

Axle To Crown: 400 mm
Rake: 45 mm

Weight Limit: 110 kg / 243 lbs
Weight: 435 g